Teacher Spotlight: Mrs. Garria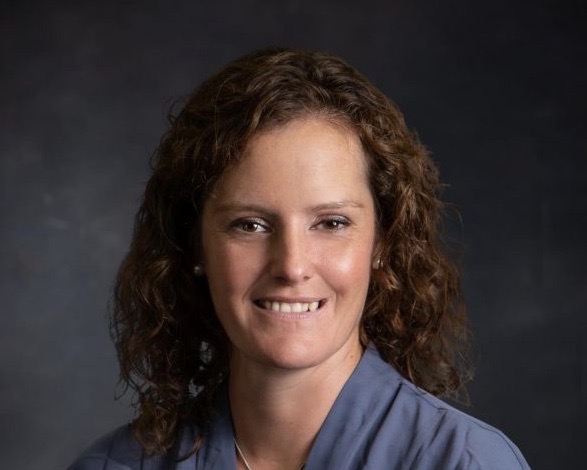 With the retirement and departure of Spanish-speaking stalwart Mrs. Vitale, Xavier hired native Spaniard and quadrilingual Mrs. Garria as the newest addition to the school's foreign language department. The Kestrel had a chance to interview Mrs. Garria as part of Dominick Delaney's Teacher Spotlight series to take a deeper dive into who she is, where she came from, and where she's going. (questions bolded)
<INTERVIEW START>
What classes do you teach?
Accelerated Spanish I and Honors Spanish II – mostly Freshman and Sophomores, but there are a couple of Juniors.
Can you share a little bit about your background? Where are you from?
I was born in Bilbao, a city in Spain. I studied my whole life in Catholic schools, including university.
Which university?
Deusto University, a Jesuit university in Bilbao.
And you speak Basque, right?
Yes, Basque and German.
German?
Yes. I got my Master's degree in teaching, and then I got another Master's in European economics with a specialization in international commerce in Germany.
When did you come to the US?
After I was in Germany, I returned to Spain, got married, had kids…My husband was working for an international company and we lived in Scotland together for 3-and-a-half years, and I arrived in the US in June of 2018.
Why did you decide to be a Spanish teacher?
I worked in international commerce and I worked also for the Basque government in the department of European economics, and I decided that I wanted to work more hands-on, so I started to work as an English teacher in Spain, but then I moved. I went to Scotland, and there I was doing private tutoring and I taught in a high school to prepare students for part of the SATs in Spanish. And that's when I came to Connecticut and started to work in flex school, a small school in New Haven that closed, and later Derby High School because I like to teach, I like pedagogy, and I like to work with children.
What is your favorite food/book?
Favorite food? I like them all. I don't like fast food, and I like home-cooked food, traditional food. My favorite book is Wuthering Heights by Emily Brontë.
What do you like to do in your free time?
I spend time with my family. In summer, I play tennis, and in winter, I ski.
Where do you see yourself in 5 years?
At Xavier.
In your opinion, what is the most serious problem in the world right now?
People being greedy and selfish.
Like, kings and presidents?
General society.
What is your greatest fear?
That something will happen to my kids.
Are you happy and why?
Yes, because I am grateful to have a privileged life, for my job, for my health, and for my family and kids.
<INTERVIEW END>
The Kestrel would like to wish Mrs. Garria many years of contentment and satisfaction at Xavier. We are all happy to have her as part of our community.