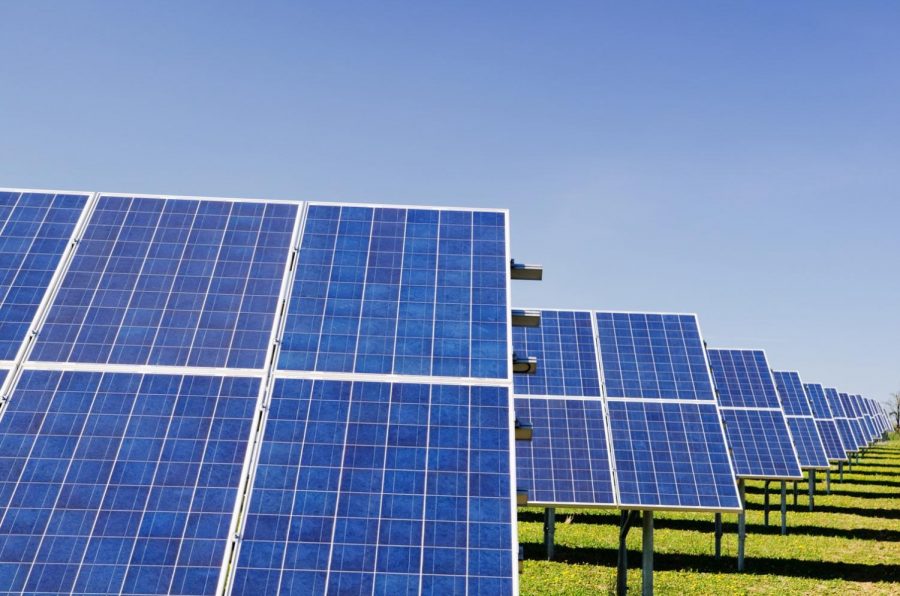 Learning More About the School's Solar Initiative with Headmaster Eustis
May 9, 2018
By September this year, Xavier High School will have fully switched to solar energy, the first Catholic high school in Connecticut to do so. By switching to solar energy, Xavier is expected to save around $40,000 annually in energy expenses while also forwarding Pope Francis's call to protect the environment. I spoke with headmaster David Eustis to learn more about this forward thinking effort.
"Currently, the solar panels are expected to come online by Labor Day," says Mr. Eustis. That's Monday, September 3, 2018—about four months from now, the second week of May.
To accomplish this deadline, Earthlight Technologies of Ellington, the provider of the panels, will begin installation shortly after upperclassmen graduation and work on campus throughout the summer.
"We had a consultant that we worked with and he looked at several different solar panel providers. Because Earthlight Technologies had some experience with schools, they were easily able to work around our schedule," says Mr. Eustis. This was one of the deciding factors in ultimately choosing Earthlight as the school's solar provider.
The new panels are expected to produce 620,000 kilowatt-hours (kW-h) per year for Xavier, providing for all of the school's energy needs. The LED lightbulbs that were recently installed this past January and February were crucial to achieving this figure, explained our headmaster. They drove the school's previous 671,000 kW-h annual usage down to 620,000 kW-h.
"[Xavier's fluorescent lightbulbs] were all switched to LED, and what LED does is it uses less power. When you're using less power, you're spending less on electricity." In fact, in the months leading up to the school's switch to solar, Xavier has actually lowered its electrical bill due to the more efficient bulbs being utilized throughout the school. Xavier's electrical bill will drop even lower once the new panels are online.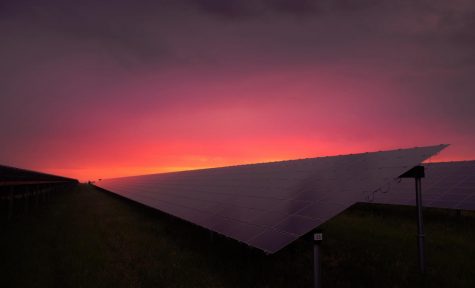 In addition to saving up to $40,000 annually, Xavier's 20-year contract with Earthlight does not cost the school a penny. "There is no cost to the school. [This initiative] is part of the Connecticut Green Bank. Basically, Eversource, the primary power provider in Connecticut, must have 25% of the power they generate sometime by the 2020s, be renewable energy. So what Earthlight does is they get reimbursed by the state for giving this product to us," says Mr. Eustis.
This extends to any maintenance work that the panels may require in the future.
"If a panel breaks, or a branch or a limb on a tree falls onto one, they [Earthlight] will come out and put a new panel in."
The energy savings will decrease the operating expenses of the school, helping to balance out the lower-than-expected enrollment from the 2017-2018 school year. "In the end, we're not putting the savings towards something, other than it saving the school money. Because we've had lower enrollment—less kids paying tuition—we need to find a way to save money, and this is certainly one way to do it," Eustis explained.
The new panels will cap school's energy consumption rate to 7.9 cents per kW-h versus the previous 11 cents. This is tremendously valuable, as while other schools' energy rates will be increasing, Xavier's (at least for the next 20 years) will remain at 7.9 cents per kW-h.
On discussing how the panels will actually provide energy, Mr. Eustis noted the process it isn't so cut-and-dry. When there isn't a lot of sun, the school will actually be buying electricity from the grid like it does right now because it won't be getting any power from the panels. When there is an abundance of sun, the excess energy, if any, will be put back into the gird and benefit nearby homes.
"For any commercial solar project like this, you don't want to put too much power back into the grid or buy a lot of power from it. You want to balance it out, where you're getting a little from the grid or putting some back in."
Mr. Eustis hopes that the school's switch to solar will help show prospective students that Xavier is committed to its Catholic values and fulfilling the mission of the Catholic Church. Since his ascension to pontificate in 2013, Pope Francis has made several urgings to protect the environment, calling on governments, businesses, and all Catholics to do their part in helping to combat climate change.
"I think it's a personal decision. For some families, that belief in renewable energy might help a child select Xavier over other schools, and if that's the case, that's wonderful—that's what we'd like. But we also look at this switch as a learning initiative. As we learn how the system works, we can implement it into our science curriculum and show our students, 'Hey this is how much power we're producing today, this is how much we're using, this is less of a carbon footprint that we're putting into the atmosphere.' So, I think there's a lot of learning that comes out of this, too."
This switch to solar is one of the many recent efforts made by Mr. Eustis to improve the finances of the school. He officially became headmaster for Xavier in July 2017, taking on the mantle from Brother Brian Davis, C.F.X. who served as headmaster for eight years. Previously, Mr. Eustis served as President and Chief Administrator of Northwest Catholic High School in West Hartford.
The solar panels are projected to finish installation by Labor Day, September 3. Classes for the next academic year officially begin the following day, Tuesday, September 4.