Pop Quiz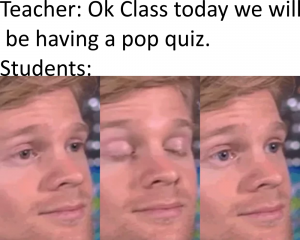 News correspondent Will Foster surveys outgoing seniors about college choices.
April 24, 2018
News correspondent Xavier Jones interviews past and future Guatemala volunteers about their experiences during and/or anticipations for the Guatemala service...
April 4, 2018
We are here to discuss with you our brand new product! Construct Tape! For only $19.99 this could be yours!
January 29, 2018

Loading ...