Xavier Music Shines at Festival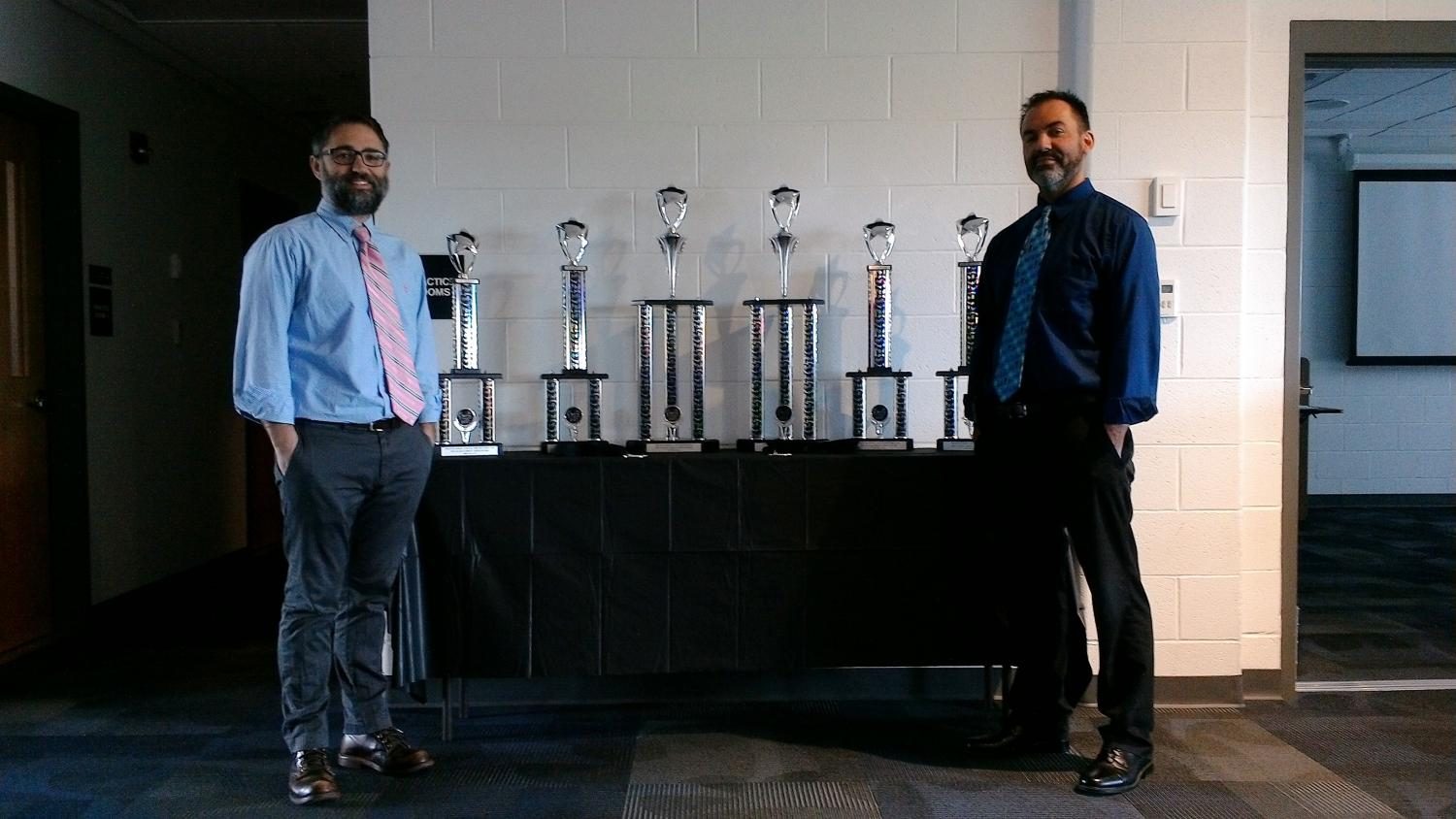 This past weekend, the Xavier Music program competed in a music festival against other schools in the area. The competition was called Music In The Park, which is a competition where the groups compete at a high school and then head to an amusement park after the performance. This competition was held in Jackson, NJ at Jackson Liberty High School and the awards ceremony was held in Six Flags Great Adventure which is also in Jackson, NJ.
The students had a great time in the park as there was many roller coasters and attractions that they could ride. The most famous ride in the park is called Kingda Ka. It is known for being the tallest roller coaster in the United States and going from 0 to 128 miles per hour in about 3.5 seconds.
When the award ceremony started, Xavier was very successful. The group was awarded with a total of six trophies between the four groups. The ratings for the competition was not based on place but on a scale level going from poor to superior. Concert Band received a rating of superior and ranked in 1st place taking the award for best concert band overall. Chorus got an Excellent and so did the strings. Jazz Band received a superior rating and ranked 1st giving them the best Jazz Band overall. Along with the trophies, two medals were given to Kevin Ryff and Noah McGuinness for best solo and solo accompaniment.
Both Mr. Dresko and Mr. Elligers were very proud of all the groups and their successes as this has been their most successful festival trip so far.
But the trip wasn't over yet. On Sunday, students headed to The Franklin Institute in Philadelphia to explore and even watch an IMAX movie. After that they headed to Reading Terminal Market and after lunch, they began their drive back to Xavier.
Overall, the Festival Trip was a major success. Students who participated enjoyed the trip and loved going to Six Flags and Philadelphia. All groups performed well at the competition and showed the rest of the schools what Xavier Music really is.