Nintendo Switch: One Year In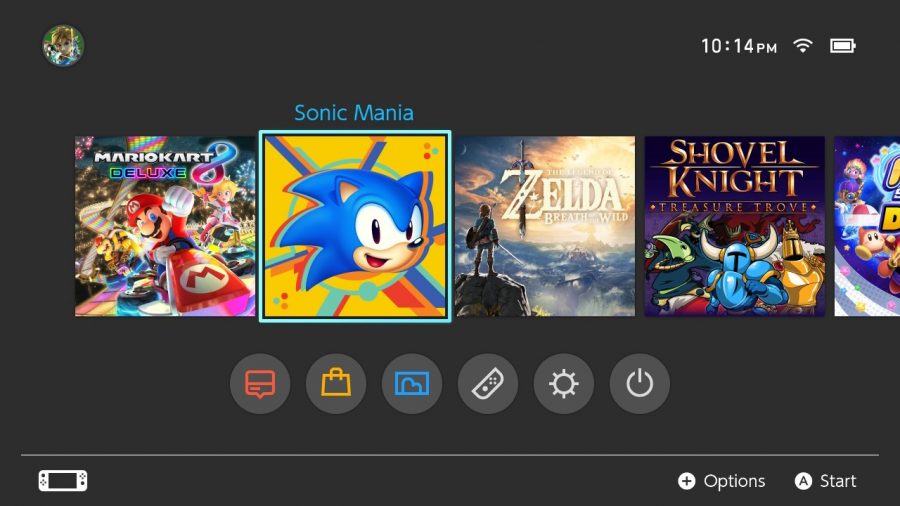 April 3rd, 2017:
My Nintendo Switch came in the mail and I was so excited. I have been hearing all the great buzz about it and I was building up anticipation. Once it finally came, I did nothing else that night. I unboxed it and immediately went into playing The Legend of Zelda: Breath of the Wild. At the time it was my only game, but I didn't care. I was having so much fun not only playing the game, but also navigating all the features my new console had. I felt that Nintendo really stepped up their game and this was going to bring them back to the top. I then waited in anticipation, ready for what big juggernauts they had up their sleeve.
Now it is one year later, and I am happy to say that Nintendo isn't showing any signs of stopping. The introduction of the Nintendo Switch has been received very positive both by fans and critics. The console is selling great and breaking records. In the first year alone, it sold 14.86 million units which surpassed the Wii U with a lifetime sale of 13.56 million units. The demand for this console has been huge and now the general public and gamers have their faith restored in Nintendo. How did this happen? Well, lets look back over the year to see what Nintendo has done right (and wrong) to determine the success of the Nintendo Switch along with my opinions on the matter.
I am going to start with the negative as there were some things that Nintendo did wrong this year. The first dealt with the period right after the launch of the Switch. This was a time of few major releases and no games to buy. Now myself, like many others, didn't mind at the time because we were so enthralled by games such as The Legend of Zelda: Breath of the Wild and Snipperclips. But, when looking back at it, that was a slow period. Sure, you had some games, but up until the summer, there was only two big releases. The first was Mario Kart 8 Deluxe, a remake of the Wii U title Mario Kart 8. The other was ARMS, a new IP based on heavy use of the joy-con motion controls. While Mario Kart 8 Deluxe would turn out to be one of the bestselling switch games as it improved on every aspect of the original, ARMS wasn't able to appeal to as big of a crowd. I personally really enjoyed the game, but I can understand issues some people have with it. Luckily, this shortage of games was gone soon after the release of Splatoon 2 and a wave of big games coming after it. Sadly, I still haven't been able to buy Splatoon 2, but I hope to soon as I have heard great reception about it.
Another problem that I had relates to my first issue. Now it deals with the Nintendo E-shop. While full of games now, the E-shop had trouble with the amount of games at the beginning. While there were some gems there, most of the games were just "shovelware" and poorly produced titles. With games with titles like Vroom in the Night Sky you can see the problems that persisted. What didn't help with this was the lack of virtual console. A staple since the Wii, the virtual console was able to provide newer gamers with the gems of old and would have seriously helped Nintendo out in that time. But through all that hardship, Nintendo were able to put quality games on the E-shop and now it is full of great titles.
All right, enough with the negative, let's talk about the positive. A console wouldn't be great without a stellar lineup of games so let's talk about the games. Right out of the bat Nintendo were swinging with The Legend of Zelda: Breath of the Wild which received almost universal acclaim from both critics and audiences. Fans of the treasured series loved the new approach, and many saw this as one of the best launch titles for a console ever myself included. I love this game and it has brought me many memories over the last year finding new and exciting things as I turn around every corner. Soon after we started what I like to call the return of the Wii U as many ports of old Wii U games have been released to allow gamers who missed these great titles. It first started with Mario Kart 8 Deluxe then followed by Pokken Tournament DX, Hyrule Warriors Definitive Edition, and upcoming ones such as Donkey Kong: Tropical Freeze and Bayonetta 1+2. While I have only played Mario Kart 8 Deluxe, I have played the original versions of all these games, and they are all great. I am excited that new players will be able to experience these great games.
In terms of new games, we have had a good lineup over the past year. We have had the previously mentioned ARMS and Splatoon 2. Unexpected hits like Mario + Rabbids Kingdom Battle (Yeah, I know the name is bad), and major third-party games like Sonic Mania. Indie games thrived on the switch as we had gems like Shovel Knight receiving an expansion, Celeste, and Golf Story. Overall, a strong line up full of great titles.
Now there is one game I haven't mentioned yet, and for a specific reason. When Super Mario Odyssey released, the switch blew up. It, along with Pokémon Sun and Moon, were the hottest items for the Christmas season. I'd talk about it here but I have made a whole review about my favorite game of 2017 that explains it a lot better than I can at the moment.
Besides the games, what else did Nintendo do right. Well they finally figured out how to advertise correctly. A major problem with the Wii U was that Nintendo did not advertise it well. For the major part of it's first year, most people thought it was an add on for the Wii and they didn't help disprove that mentality. When they finally tried to differentiate the Wii U, it was too late as the console was failing and these commercials only appealed to children and not the older audience.
Nintendo learned from their mistakes and it show in the advertising for the Switch. In all of their tv ads, they have constantly shown the appeal of both the handheld mode and tv mode of the Switch. They have also featured young adults in their commercials, signifying that the Switch is for anyone, no matter who you are. Overall this new focus has paid off as sales are still strong even today.
Now before I end this article, I like to briefly talk about the future and what it has for the Nintendo Switch, specifically the games. Recently Nintendo had a direct, and revealed many games coming later this year. Here are a couple that I would like to note.
Mario Tennis Aces
Now this may seem like a smaller title, but this is a big change for Mario Tennis. For the last five years, Mario Sport games have gone from okay to just bad. The previous tennis game, Mario Tennis Ultra Smash was the most negatively received game out of all of them and it is overall just a bad game. Thankfully, Aces is bringing back what made the games of old great and it looks like another stellar game to add to my collection.
Dark Souls: Remastered
The first Dark Souls is finally on a Nintendo console. The tough as nails series has been absent for the last two generations of gaming, so it is refreshing to finally see it on the Switch. This will be another great mature game to join the lineup.
Undertale
Yeah, I know, "the fanbase is toxic, the game is overrated", I have heard all these criticisms before. But I don't care. Undertale is a great game and a perfect fit for the Switch. It provides a great story, great music and one of the most interesting mechanics for any game so I am excited for it.
Super Smash Bros.
I still haven't recovered from this announcement. The moment I saw this trailer during the direct, I could not stop talking about this game. A new Smash Bros game coming later this year. We don't know a lot but what we do know is that the hype is reaching critical levels and it won't be contained until this game comes out so until that happens, I am going to let the hype train roll.
In conclusion, the Nintendo Switch had an amazing first year. It was full of success and triumph that allowed to be one of the most popular items of the last year. The stream of success doesn't seem to be stopping and I wait for any new games, features, and experiences that will boost the greatness of this magnificent console.