Perseverance: Just What We Need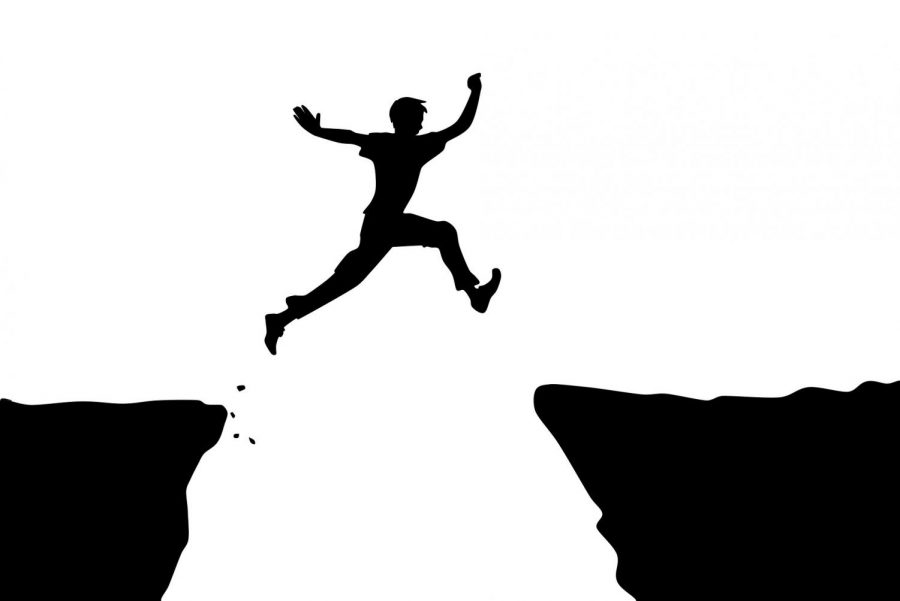 By Samuel Simko, Assistant Reporter
October 18, 2018
My name is Samuel Simko. Maybe we've met before, maybe we've seen each other in the hallways. I may not know you at all. No matter the situation, I know that we share a bond: we are freshmen. We are totally new to this thing called 'High School', let alone becoming a senior in 3-4 years. You may be uncomfortable, or nervous, or stressed, but what if I told you that there was a man out there who was just like us? His name is Stephen Hawking. 
According to Wikipedia, Stephen Hawking was born on January 8th, 1942 in Oxford, England to Frank and Isobel Eileen Hawking. He had two younger sisters, Philippa and Mary, and an adopted brother, Edward Frank David. His mother was born into a family of doctors in Glasgow, Scotland, which led her to study Philosophy, Politics, and Economics at the University of Oxford, where her husband was currently a Medical Researcher, despite the family's money problems due to Stephen's paternal great-grandfather over-extending himself buying farmland and going bankrupt in the Great Agricultural Depression in the early 1900s. Obviously, like us, Stephen had many problems that he had to deal with very quickly. 
As you can see, Stephen was faced with challenges right from the get-go, just like us freshmen. We have only just begun our journey at Xavier, and we are already having our abilities questioned and challenged. But, we must have the courage to move on and overcome our obstacles. 
Coming from Wikipedia, In 1950, Stephen's father became head of the division of parasitology at the National Institute for Medical Research. They moved to St Albans, Hertfordshire. They lived a frugal existence in a large, cluttered, and poorly maintained house, yet most meals were spent with books in front of every face at the table! They traveled in a converted London taxicab, which they used to travel to Majorca visiting Stephen's mother's friend Beryl and her husband, the poet Robert Graves. They ended up staying the entire 4 months that Hawking's father was gone! Could you imagine how difficult that was for Stephen? We must keep in mind that even though we have challenges, we need to find the strength to lift ourselves up.
This shows that even though you are at the bottom, you can only go up from there. Stephen's family was suffering, and yet they continued to move on, and fight their problems, until his father became the Head of a whole division of researchers. Like Stephen, we must not let our problems bring us down, but rather use them for our own good. 
Jumping ahead to his graduate years of college. According to Wikipedia, Stephen's first year as a doctoral student was difficult, especially with his diagnoses of Motor Neuron Disease, a progressive, ultimately fatal disorder that disrupts signals in all voluntary muscles. Stephen fell into a depression. He no longer felt obligated to work, though his doctors advised him to continue with his studies. But, with encouragement, he returned to his work, developing a reputation for brilliance and brashness when he publicly challenged the work of Fred Hoyle and his student Jayant Narlikar at a lecture in June 1964. Like we need to be, he became assertive, courageous, and bold.
Here, we see Hawking fall much more than he climbs. He was told he only had two years to live, and he felt that there was no point in continuing his work. But, with time, he began to see the light again. He started being the person he was before, despite his disorder, all with the help of his supervisor, Dennis William Sciama, who was a founder of modern cosmology. Maybe there is someone that you can talk to when you are feeling down, like your guidance counselor, a trusted adult, maybe your mother or father, or even a teacher. There is always someone out there to help you on your way. All you need to do is ask. 
In his final years, Stephen was all but unable. From Wikipedia, He wrote many books, papers, and essays about his work, and was even awarded the Copley Medal from the Royal Society, the Presidential Medal of Freedom, which was handed to him by sitting President Barack Obama himself, and the Russian Special Fundamental Physics Prize, all within 7 years. He even took a zero-gravity trip to space! Imagine his joy when he finally did what he wanted to do all his life.
Stephen Hawking dies at his home in Cambridge, England, early in the morning of 14 March 2018, at the age of 76. His family stated that he "died peacefully". He was eulogized by figures of science, entertainment, politics, and other areas. The Gonville and Caius College flag flew at half-mast and the book of condolences was signed by large numbers of students and visitors.  
Hawking was a brave person. He asked questions that no one else dared to ask and challenged that which seemed infallible. We could all benefit from following in his example of courage, curiousness, and, most importantly, perseverance. 
For more information about Stephen Hawking, click here