Uconn Football: Why? Just Why?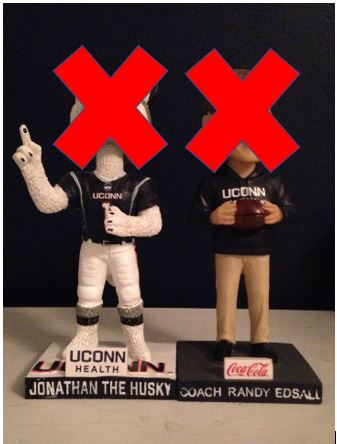 Hang on for a minute...we're trying to find some more stories you might like.
For anyone who didn't know, I wrote an article last year about Randy Edsall's return to UConn football and my excitement for the next couple of years. Oh, how the times have changed. I tried. I tried to be optimistic, but I just can't do it anymore. UConn football has been so disappointing over the last two years that all my excitement for that team has been long gone at this point. It's a sad sight to see a team, that once was very successful, is now struggling every game to not lose by 30 points. It has gotten to the point where I don't feel any enthusiasm for this team at all. While I may feel like this now, at the beginning of the season, I had some hope so let's see what changed between then and now to lose all my faith in this team.
August 30th, 2018
I arrived at Rentschler Field for the first time of the season, and I was excited. It was a new year, and a new chance for UConn to show their skills. The opponent was UCF. Immediately I knew that we didn't have a big chance of winning as UCF is highly ranked in football. But, I was hoping that the game wouldn't be a big loss. The game started, and for the first few minutes, we were playing well. UConn was making good drives on offense, and our quarterback, David Pindell, was showing some good talent. It was all going well, then UCF starting scoring again, again, and again. From the second quarter on, UCF was just overpowering our defense and gaining points. At this point I realized that our defense is still bad, like last year and they would have the most problems in stopping our opponents. The game got so bad, that I was considering leaving after the Band halftime performance, as they were the highlight of that game. Nevertheless, I stayed, and although it wasn't the worst, UConn didn't do much to even out the score. The game ended with UCF winning 56-17, and although I saw this as a bad omen of things to come, I still stayed hopeful for other games.
Next came Boise State. A crushing loss 62-7. Worse than the last game, but was expected event though UConn played awful. Then there was Rhode Island. For once, it was a win. It was good to see UConn win, but it didn't alleviate fears that much because we had harder teams coming up. Next, Syracuse. A loss 51-21, and like that, we were back on track for losing. Loss against Cincinnati 49-7 and Memphis 55-14. That was the point where I knew that there was no bright spot this season and it was only going to get worse.
That brings us to the present. I have turned from a hopeful fan to a bitter and disappointed one over the course of six games. Over this time, UConn football has turned into a joke in college football and no one gives it respect anymore. Fans like myself dream of the glory days where they won the Big East Championship and pray for that to happen again.
While I may be very negative against the team, I will still root for them. I believe that in a couple of years, Edsall will be able to rebuild the program and bring back the recognition that this team deserves. I will always Bleed Blue for UConn football, but in the meantime, is it Hockey and Basketball season yet?