An Especially Deserving Ryken Award Winner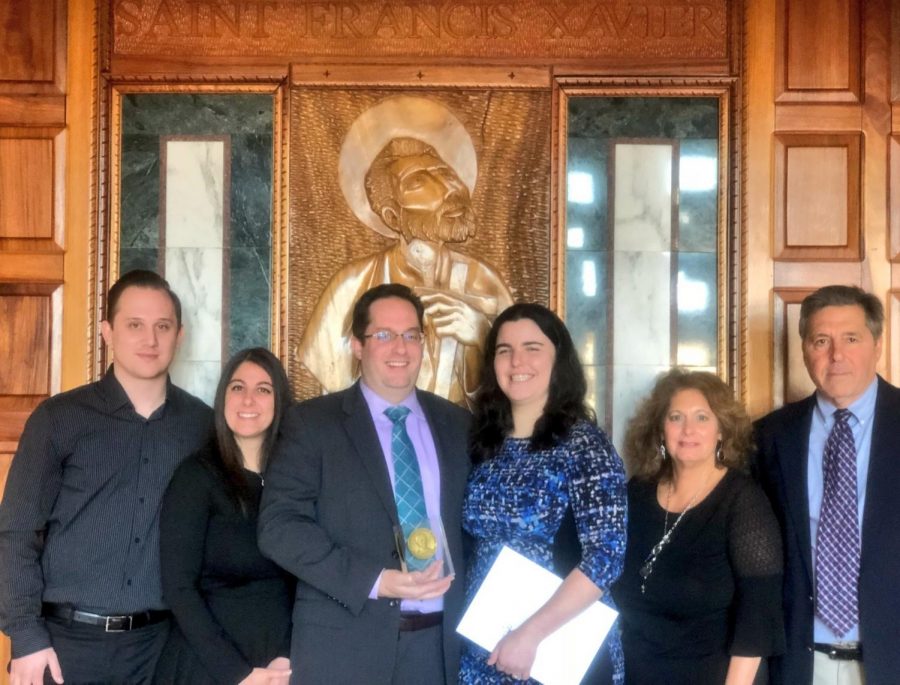 Every year during the mass of St. Francis Xavier, the Ryken Award winner is announced. This is the highest award any faculty or staff member can receive. This year, the faculty and staff chose to give it to an especially deserving candidate, Mr. Grasso.
Mr. Grasso is a 2005 Xavier graduate who has been working at Xavier as director of admissions since the fall of 2014.  During his time as a student, he came to appreciate the atmosphere at Xavier and how it prepared him for the future, coming to see it as his home away from home.  He went on to graduate Boston College as an undergraduate and then Providence with a master's degree in education administration. Even after spending so many years away from school, Xavier was always a special place for him, so when the admissions director position open up, he pounced on the opportunity immediately. Since getting his job, he has greatly expanded the international student program and started the summer enrichment camps at Xavier for middle school students. Even through changing demographics present a problem, he has worked tirelessly to increase Xavier's enrollment, an anomaly compared to other Catholic schools.
His favorite parts of his job as admissions director are interacting with different types of people and integrating new students into the Xavier community. He especially enjoys being a retreat leader on XLI, an experience that he recommends it for all students. The Ryken award is a testament to his hard work as admissions director to recruit the best students. In the future, Mr. Grasso hopes to expand on his success in bringing international students and increasing diversity within the student body.