Challenging the Culture of Biomedicine
Healthcare cannot come at the cost of cultural insensitivity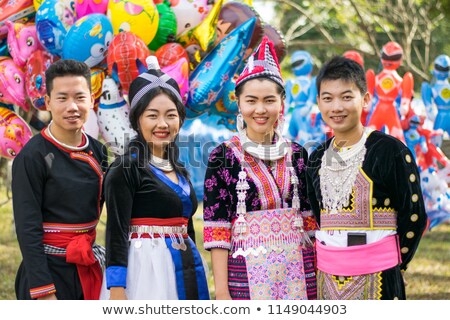 In an attempt to simplify difficult issues, we love to identify an easy fix. If a community has high rates of sexually transmitted infections (STIs), the assembly of public health workers and physicians looks to better sexual education. However, such an approach is extremely short-sighted. To challenge the current paradigm, we must modify our approach of looking at healthcare by incorporating knowledge obtained from medical anthropology.
Take the example of Lia Lee, as depicted through The Spirit Catches You and You Fall Down, a landwork novel about medical anthropology by Anne Fadiman. The daughter of Hmong refugees, Lia did not succumb to a persistent vegetative state and subsequently die due to a lack of medical knowledge; the available treatment (anti-convulsants) had already been developed. Instead, she died of cross-cultural miscommunication. As members of a highly independent ethnic group that believed in shamanism, her family viewed her seizures as signs of her divine status. Doubtful of Western medicine, they felt alienated by its culture of biomedicine, the condescending mentality that medicine was a one-way relationship in which the physician made all the decisions. Meanwhile, the physicians treating her refused to budge; insistant on their own orthodox treatment regimen, they did not see any value in satisfying the Hmong communities' harmless desire for spiritual medicine. As Lia's parents resisted giving her the necessary drugs (the only drug tablets to which they had been accustomed were the fast-acting, antibiotics they had received in the Thai refugee camp), Lia's condition progressed, causing them to lose any sliver of faith they had left that drugs were the solution. Temporarily taken from her parents, deemed abusive by the state, she suffered from a final seizure, which accompanied by septic shock, left her incapacitated.
Lia Lee is not an outlier. In Haiti, thousands are afflicted with HIV due to the consequences of structural violence, a phenomenon by which societal poverty, stigma, and sexism create a social situation that causes the most vulnerable to suffer from premature death. In Russia, a similar phenomenon has evolved among prison populations; without access to even first-line drugs, Russian prisons became a hotbed for the spread of multidrug-resistant tuberculosis. To better confront this reality, we do not need to wait for new technologies. Rather, we must strive to, through better public policy and new social movements, eliminate the discriminatory cultural and political barriers that have afflicted so many, resulting in today's salient health inequity across racial and socioeconomic boundaries. The process will be arduous and upsetting, but through an interdisciplinary approach combining social science with medicine, we can address the needs of underserved communities worldwide.