A History of Class Rings
On Friday, January 31, the Junior class celebrated the long cherished tradit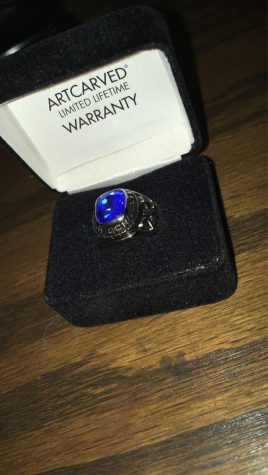 ion of the Ring Ceremony. With a beautiful mass celebrated by Father Ernie, the class of 2021 was able to bond over prayer, fruit punch, and chortles about the diminutive size of the rings. However, not all were in favor. Many expressed wonder about why such a ceremony exists. After wondering this myself, I took the opportunity to research and publish my findings.
The tradition was begun by West Point Military Academy in 1835. To this day, Senior cadets receive the rings towards the beginning of the year. Each part of the ring was able to be individualized, a practice that would stop in 1917. The original 1835 class rings from the West Point military schools soon inspired high school administrators and jewelry companies alike. In 1879, cuff links were sported in lieu of the ring. Ever since 1917, however, the class ring has remained the same at the collegiate level.
The tradition's history in high schools varies from state to state, but there are some common denominators to the rite of passage. Most religious high schools celebrate the bestowal of class rings with a liturgical mass and a blessing. In addition, both religious and secular high schools participate in other ring-related traditions. Many schools host a dance to complement the ring ceremony, although it's confirmed there was no dancing in the Xavier café.
Another tradition involves the actual wearing of the ring. It is considered good luck to wear the ring facing your body while you are still a high school student. Once graduation day arrives, turning the ring to face the outside world is a symbolic gesture of adulting. Another popular tradition involves having friends, family and loved ones turn the ring toward the right for the number of times in the year of the student's graduation. Luckily, the juniors did not endure any skin irritations for this practice.