Kobe Bryant: A Father, Mentor, and Inspiration to All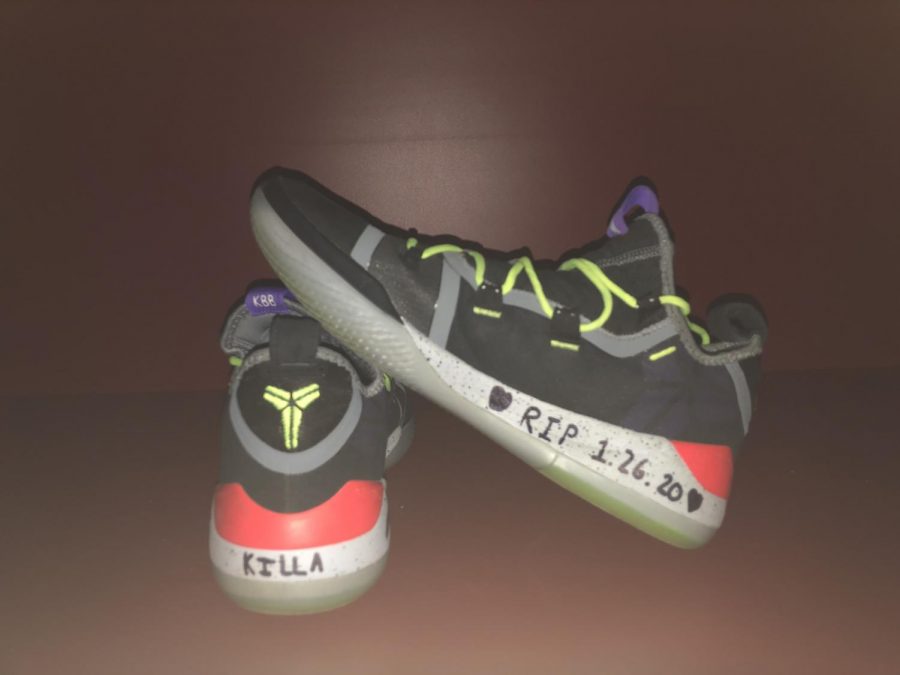 On Sunday, January 26th, Kobe Bryant was killed in a helicopter crash along with his daughter, Gianna, and seven other passengers. This news has devastated the sports world for the past two weeks, as the Lakers' tribute to Bryant was held last night at Staples Center. Kobe was a hard worker, a dedicated student of the game, and one of the greatest basketball players of all time. The memories he produced on the court will last in our minds forever. Among these are his incredible 81-point game in 2006, his spectacular performance in game 7 of the 2010 NBA Finals, and his farewell game against the Jazz, in which he dropped 60 points. You can find a million articles on his playing career, but what can often be overlooked about an athlete is what they do off the court. Athletes can use their pivotal position in society for good or for bad, and in most cases, professional sports players use their fame to help others. In Kobe's case, this was true. He was a father, a mentor, and worked with many charities over his years as a pro and afterward. 
As I'm sure you've heard by now, Kobe was an amazing father to his four daughters. #GirlDad has been trending all over social media because of Kobe, as he was a dad of four girls. His daughter, Gianna, was killed along with him in the accident. Want to know why they were in the helicopter in the first place? To get to Gianna's tournament. Heartbreaking. "Gigi" played for her father's team at the Mamba Sports Academy. Kobe would call her "Mambacita", as she would try to carry on her father's hoop legacy. She wanted to play for UConn and go to the WNBA. It's a tragedy we never got to see that happen. Kobe is survived by his three other daughters: Bianka (17 years-old), Bianka (2 years old), and Capri (less than a year old). Kobe was often told he needed a boy to succeed him, but he never seemed to need another guy in the house. He was very content being one of the best girl dads the world has ever seen.
Kobe wasn't just a great mentor to his daughters, though. From Tatum to Bron, Kyrie to Giannis, Kobe has guided many players to succeed in the NBA. He famously worked with Jayson Tatum over the summer of 2017 after critiquing Tatum in a video of "Detail", Bryant's ESPN+ show where he reviewed game film of WNBA and NBA players. Kyrie Irving has also commented that Kobe served as a mentor in his life. According to CBS Sports, Kyrie called Bryant from the Cavs locker room after Cleveland won the 2016 NBA Finals. As for LeBron James, his relationship with Kobe became more of a friendship than an apprenticeship when James became a Laker and solidified his place as an NBA legend. They could often be seen shaking hands or exchanging laughs at Lakers games. The bond shared between Kobe and LeBron was palpable. LeBron spoke at Bryant's Staples Center memorial last Friday. His words were truly heartbreaking. As for Giannis, he asked Kobe for a basketball-related challenge over Twitter. Kobe's response? "MVP". Giannis won NBA MVP the next season. However, Kobe's influence was not just in the world of basketball. Tennis star Novak Djokovic has cited Bryant as one of his closest advisors recently. Soccer phenoms such as Neymar have paid tribute to Kobe during their matches. It's easy to see how much of an impact Bryant had on the sports world just by reading about all of the athletes he touched over the years. 
Along with being a father and mentor, Kobe was a charitable man. According to The Undefeated, Kobe worked with the Make-A-Wish Foundation on over 100 occasions, and that was just the beginning of his works. He was a frequent part of the work of the NBA Cares foundation. He was the spokesman of groups like After-School All-Stars (which provided after-school opportunities for children) and Aid Still Required (which provided natural disaster relief). Plus, he started the Kobe and Vanessa Bryant Family Foundation with his wife. They raised over $2.5 million for minority college students and scholarships for the Mamba Sports Academy, which Kobe launched in 2018. Finally, after Kobe's death, The Mamba On Three Foundation was created "to honor and support loved ones of the seven other victims involved in the tragedy that occurred on January 26, 2020." I could write a whole article just listing Kobe's charity work.
On top of all this, Kobe won the Oscar for Best Animated Short Film in 2018. The film, called Dear Basketball, is built on the letter Bryant wrote to The Players' Tribune addressing his retirement. Kobe also wrote a book called "Mamba Mentality" and a book series called Wizenard. Both are highly-acclaimed works.
So, today and every day, we mourn the loss of Kobe Bean Bryant. We can talk about his accomplishments on the court for hours on end, but we can also do the same for his accomplishments off the court. A player. A creator. A mentor. A man of the people. And most importantly, a father and husband. Rest in peace, Mamba.