Goodbye, Netflix – Sincerely, Michael Scott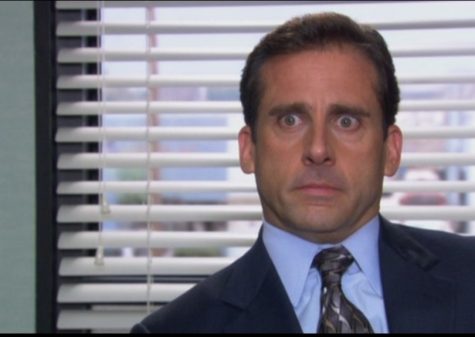 Rumors are that a famous show, The Office, might leave Netflix next year has been proven true. It appears that NBC will gain back its show, The Office, and place it in its new up-coming streaming network. Their new streaming network will have many NBC shows and different channels; it will look familiar to subscribers of Disney+ or Netflix or Hulu. As we've seen when Friends left Netflix, there is precedent for Netflix subscribers to be upset at a beloved show leaving. Seeing it's a pretty popular and well-known show, this will hurt Netflix. Although there are similar shows still living on Netflix, such as The Community, they will never compete against The Office. The Office is an amazing sitcom series of a mockumentary show about a paper company called Dunder Mifflin and its hilarious workers, such as a paper salesman, an accountant, and a warehouse manager. It has had an incredibly long run with 9 seasons and high ratings. Since the pandemic has made everyone quarantine inside, people need shows to watch, so viewership has been at an all-time high during these past few months. It even made it to the top 10 shows people watch at one point.
Since the show ended, the actors have been kept busy, either with making podcasts, making it to the big screen, or even writing their own show. Most of the actors' careers, such as John Krasinski's, were made due to the series. John was just a waiter at a restaurant when he heard about auditions for the show he was interested in and wanted to apply. When he got the role he played as Jim, a paper salesman and one of the main characters on The Office. Ever since then, John has been in a number of films, such as BoJack Horseman, A Quiet Place, Tom Clancy's Jack Ryan. The Office even had some of its writers and editors cast in the show. B.J. Novak, Mindy Kaling, and Paul Lieberstein were writers that took part in coming up with episode ideas, but they were also Ryan Howard(B.J), Kelly Kapoor(Mindy), and Toby Flenderson(Paul), the trio located in the annex. The Office is an American classic, and its exclusion from the Netflix lineup next year will tear some people's heart.