2022 GRAMMYs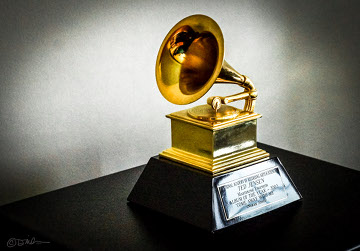 The official nominations for the 2022 Grammy Awards were released a few months ago. Unfortunately, the event was pushed back due to a coronavirus surge. The show is now scheduled to unfold on April 3rd.
In this article, I will be presenting to you the nominations for five of the most sought-after awards along with my pick for who I believe SHOULD win the award, as well as my prediction for who I think WILL end up taking it home.
Record Of The Year
Nominations:
I Still Have Faith In You- ABBA

Freedom- Jon Batiste

I Get A Kick Out Of You- Tony Bennett & Lady Gaga

Peaches- Justin Bieber Featuring Daniel Caesar & Giveon

Right On Time- Brandi Carlile

Kiss Me More- Doja Cat Featuring SZA

Happier Than Ever- Billie Eilish

Montero (Call Me By Your Name)- Lil Nas X

drivers license- Olivia Rodrigo

Leave The Door Open- Silk Sonic
My pick: "Leave The Door Open"- Silk Sonic. Soul and Funk supergroup "Sink Sonic," consisting of Bruno Mars and Anderson Paak, was formed to bless us all with a return of vintage funk. The instrumentation feels organic yet refined. As expected from the two RnB powerhouses, the vocals are as strong and expressive as ever. The group and its producers can layer complex and uncommon chord progressions under enchanting melodies, making for an exceptional listening experience for all.
Prediction: "drivers license"- Olivia Rodrigo. Olivia Rodrigo dominated 2021. As her first major single, "drivers license" broke the Spotify record for streams for a song in a single week. It was also the first single to spend its first seven weeks after release at the top of the Billboard single charts since Drake's "God's Plan" in 2018. "drivers license" is 2021's defining song. The lyrics detail Rodrigo's first heartbreak which occurred around the same time she received her driver's license, two defining events for many young adults with whom the song resonated. The track is melodramatic, although that's likely intended. The build-up to and release of the bridge at the end of the song are genuinely great moments.
Album Of The Year
Nominations:
We Are- Jon Batiste

Love For Sale- Tony Bennett & Lady Gaga

Justice (Triple Chucks Deluxe)- Justin Bieber 

Planet Her (Deluxe)- Doja Cat

Happier Than Ever- Billie Eilish 

Back Of My Mind- H.E.R.

Montero- Lil Nas X 

Sour- Olivia Rodrigo 

Evermore- Taylor Swift

Donda- Kanye West
My pick: "Donda"- Kanye West. To be clear, I do not think "Donda" is the best record to come out this year; however, out of the nominations, it is the most monumental musical statement. The album explores gospel, trap, rock, and pop as Kanye pushes the limits of modern music performance and production by showcasing various versions of the album across three separate stadium listening parties. Among the 27 song tracklist (4 of which are different versions of previous tracks), Jay-Z and Kanye's reunion on "Jail," the touching gospel tribute to the late Kobe Bryant "24," and the earnest "Come to Life" are highlights for me.
Prediction: "Happier Than Ever"- Billie Eilish. Just two years ago, Eilish won 6 GRAMMYs after emerging as the face of a new generation of pop music. With "Happier Than Ever," she has continued experimenting with new sounds, including callbacks to vocal jazz. Although I have some issues with the simple song structure and unfulfilled potential of many of the tracks on the album, there are no "bad" songs, and the experimentation is commendable. The title track and "Male Fantasy" are among my favorite songs on the album. Overall, "Happier Than Ever" is just unique and popular enough to be a perfect GRAMMY contender.
Best New Artist
Nominations:
Arooj Aftab

Jimmie Allen

Baby Keem

FINNEAS

Glass Animals

Japanese Breakfast

The Kid LAROI

Arlo Parks

Olivia Rodrigo

Saweetie
My pick: Baby Keem. A cousin to modern Hip-Hop legend Kendrick Lamar, Baby Keem gained popularity in 2021 thanks to the lead single "Family Ties," which features Kendrick and Keem charismatically trading bars over various beat switches. Keem's album, "The Melodic Blue," is filled to the brim with diverse production and subject matter as well as unique flows and deliveries. Baby Keem's willingness to push boundaries with different sounds makes him the most exciting artist to burst onto the scene this year.
Prediction: Olivia Rodrigo. Like Billie Eilish two years ago, I can see Olivia Rodrigo dominating the GRAMMYs after exploding into the mainstream. Rodrigo found massive success with all three of her lead singles for her debut album with "driver's license," "Deja Vu," and the pop-punk anthem "Good 4 U." Intimate albums cuts such as "favorite crime" are also tracklist highlights. After a year of dominating the pop mainstream, Olivia Rodrigo is well on her way to becoming a generation-defining superstar.
Best Rap Album
Nominations:
The Off-Season- J. Cole

Certified Lover Boy- Drake

King's Disease II- Nas

Call Me If You Get Lost- Tyler, The Creator

Donda- Kanye West
My pick: "Donda"- Kanye West. Although the more concise "Call Me If You Get Lost" and "King's Disease II" are intriguing options, Kanye's "Donda" contains too many great moments to not be my favorite rap album out of the nominations.
Prediction: "Call Me If You Get Lost"- Tyler, The Creator. Tyler returns to his hip-hop roots from 2019's synth-pop opus "Igor." "Call Me If You Get Lost" maintains a tightly woven tracklist featuring a healthy balance of bass-heavy production and groovy synths. Favorite moments include the drop on "RUNITUP" and the transition on "Sweet/ / I Thought You Wanted To Dance." Tyler's diverse sound and audience make him an excellent pick for best rap album.
Best Rap Performance
Nominations:
Family Ties- Baby Keem Featuring Kendrick Lamar

Up- Cardi B

M Y . L I F E- J. Cole Featuring 21 Savage & Morray

Th*t S***- Megan Thee Stallion
My pick: "Family Ties"- Baby Keem Featuring Kendrick Lamar. The first of a few tracks released featuring Keem and Kendrick, "Family Ties," instantly garnered attention from the Hip-Hop community as it marked the first time in years that Kendrick Lamar had returned to the limelight. The song is not as introspective as many may have expected Kendrick's return to rap to be. Instead, Keem and Kendrick utilize a booming beat, expressive deliveries, and constant beat and flow changes to keep the track incredibly interesting throughout.
Prediction: "M Y . L I F E"- J. Cole Featuring 21 Savage & Morray. J. Cole and 21 Savage deliver on yet another collab track as they flow perfectly over smooth chopped-soul production. Meanwhile, Morray more than handles the chorus with a passionate vocal performance of his own.