A Recap of the Beginning of the NFL Offseason Trades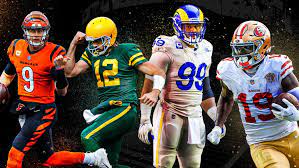 A lot of changes have happened in the NFL over the past two weeks, including many star players moving.
Davante Adams, from the Packers, went to the Raiders on a $141.3 million deal to play with his college QB, Derek Carr.
The star Chiefs Wide Receiver, Tyreek Hill, was traded to the Dolphins.
Matt Ryan left the Falcons after 14 seasons with them and was traded to the Colts for $53.9 million, giving them a chance to have a winning season.
Von Miller left the Rams after one season and signed with the Bills for $120 million. I think this may be the player the Bills need to finally get a Super Bowl.
The Browns signed Deshaun Watson after his controversial season with the Texans. This will be his first start in over a year.
Colts quarterback Carson Wentz was traded to the newly rechristened Commanders.
Former Packers linebacker Za'Darius Smith backed out on a Ravens deal, instead going to the Vikings.
Mitchell Trubisky signed a $14 million deal with the Steelers, leaving the Bears.
Steelers receiver JuJu Smith-Schuster and Packers receiver Marquez Valdez-Scantling were traded to the Chiefs in the hopes of replacing Tyreek Hill.
Several other star players have also re-signed with their teams.
Aaron Rodgers signed a five-year, $25 million deal with the Packers, keeping them in playoff status.
Tom Brady came out of retirement to play for the Bucs again, saying he has "unfinished business".
Justin Herbert resigned with the Chargers on a $26.6 million deal.
Super Bowl-winning Matthew Stafford resigned with the Rams.
Many major business deals have also happened over the last two weeks. The offseason has been very exciting, and more excitement is expected to come.