NFL Week 11 Recap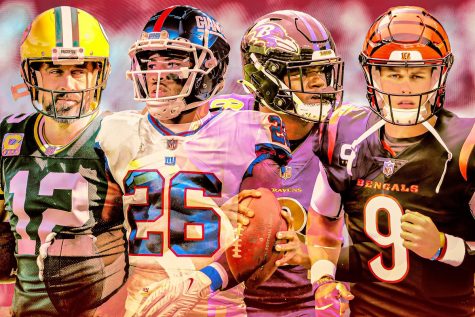 Here are the top three games of this week:
1. Kansas City Chiefs @ Los Angeles Chargers
This game was one of the most important divisional games of the year. Patrick Mahomes and Travis Kelce completely carried the Chiefs with the defense clutching up at the end with an interception. Justin Herbert proved that he is top 10 caliber with an eye-popping performance, completing 23 of 30 for 280 yards and two touchdowns. Mike Williams had an early injury, forcing Keenan Allen to prove himself yet again. He has been out because of injury for most of the season and came back big this game. Travis Kelce scored the game winning touchdown, marking three on the day.
2. Dallas Cowboys @ Minnesota Vikings
Not all good games have to be close. The Dallas Cowboys walloped the formerly 8-1 Vikings, spoiling their euphoria at beating the Bills. Tony Pollard ran 15 times for 80 yards, but caught 6 times for 109 yards and 2 touchdowns. The Vikings may have just been exposed as the biggest pretender in the NFC, while the Cowboys might finally be for real this year.
3.Philadelphia Eagles @ Indianapolis Colts
Jeff Saturday is Indy's Head Coach now? And he almost beat the Eagles? Jeff Saturday brought back Matt Ryan as quarterback against the Raiders, winning the game. Meanwhile, the Eagles lost their first game of the season to the Washington Commanders. I didn't think that the Colts would be winning, but they almost did. Jalen Hurts ran for the game winning touchdown, ending Saturday's hopes of being 2-0.
Here are my Top 10 teams:
1. Kansas City Chiefs 8-2
2. Philadelphia Eagles 9-1
3. Miami Dolphins 7-3
4. Buffalo Bills 7-3
5. Minnesota Vikings 8-2
6. Baltimore Ravens 7-3
7. Tennessee Titans 7-3
8. Dallas Cowboys 7-3
9. Seattle Seahawks 6-4
10. New York Giants 7-3